Content Curation For Revenue - On Steroids
Some people worry about a 'Google slap' for duplicate content.
Let's SQUASH that myth right now.
The Google penalty only affects sites that show the same content multiple times.
BUT Google has NO problem with the same content appearing on different sites. That's exactly how social bookmarking
sites & article directories rank so high … and it's how YOU can too!
In a nutshell, as a content curator, you're helping Google's search customers find relevant content - and you get rewarded for doing it.
Money INSTANTLY & Almost By Accident
When setting up our original tests & demo site, I shared a post on Facebook just to make sure everything was working. Had no expectations - this was a test, not a traffic campaign. Then this happened:
ONE Facebook share turned into traffic:

This was BEFORE the site was indexed in Google, or getting traffic from anywhere else.
Pretty solid for clicking a button twice!
Then I checked out the QUALITY of the traffic I was getting for free: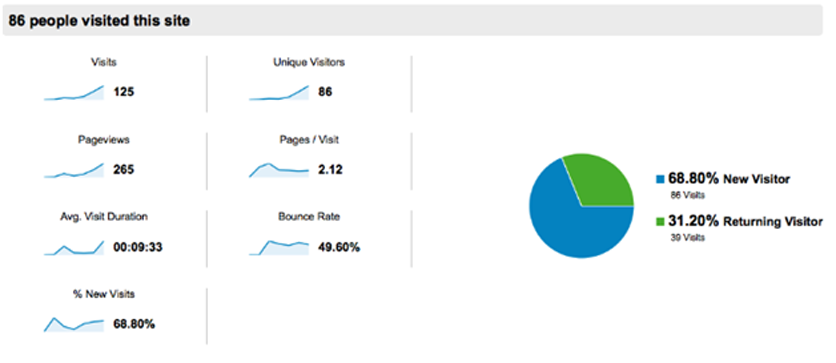 People were viewing MORE than the post I shared on FB … they were spending plenty of time on my site & reading more articles. Because I'd included an Amazon ad on the sidebar, I logged in to see if there were any bites …